In the food industry, it is crucial to package your products in a reliable and safe manner. This is why heat-sealable foil containers are gaining popularity as they offer maximum protection for keeping food fresh and clean.
These specialty aluminum containers are made of thin layers of metal that can be sealed together with special equipment or by hand. Using this method ensures that the contents remain airtight, preventing any contaminants from entering your product and spoiling the quality and taste.Additionally, these containers offer great flexibility in customizing them for different applications such as food service, restaurants, etc.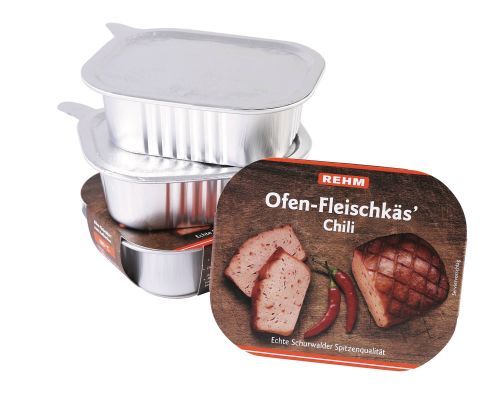 A major advantage of using these containers is that they are easy to label so customers can easily identify what each container contains. For example, when you go out and buy a pre-packaged takeaway style meal, you'll often see individually wrapped items clearly marked with their contents inside the aluminum container – this makes the process of identifying the item quick and straightforward!
As well as being highly stain resistant, they provide full insulation through the aluminum material, keeping cold dishes such as salads cool, while hot dishes won't seep into other areas if packed properly, ideal for transport!
The heat-sealable aluminum foils are durable enough to withstand daily wear and tear, ensuring safety during transport or storage without worrying about leaks or corrosion due to environmental conditions such as humidity or temperature changes; moreover, they are light in weight yet high in strength, which makes They are easier to handle than the traditional hard materials found on most packaging options on the market today.
Last but perhaps more importantly, heat-sealable foil containers are often cheaper per unit cost than other similar alternatives due to how many uses you can get from just one container – meaning you get the most value without the need Spending unnecessary money on further line replacements!
Overall, heat-sealable foil containers do an excellent job of maintaining food quality while offering a wide range of customization possibilities – all at a competitive cost to help businesses easily achieve greater efficiency!
---
Post time: Feb-24-2023